Uniting rights defenders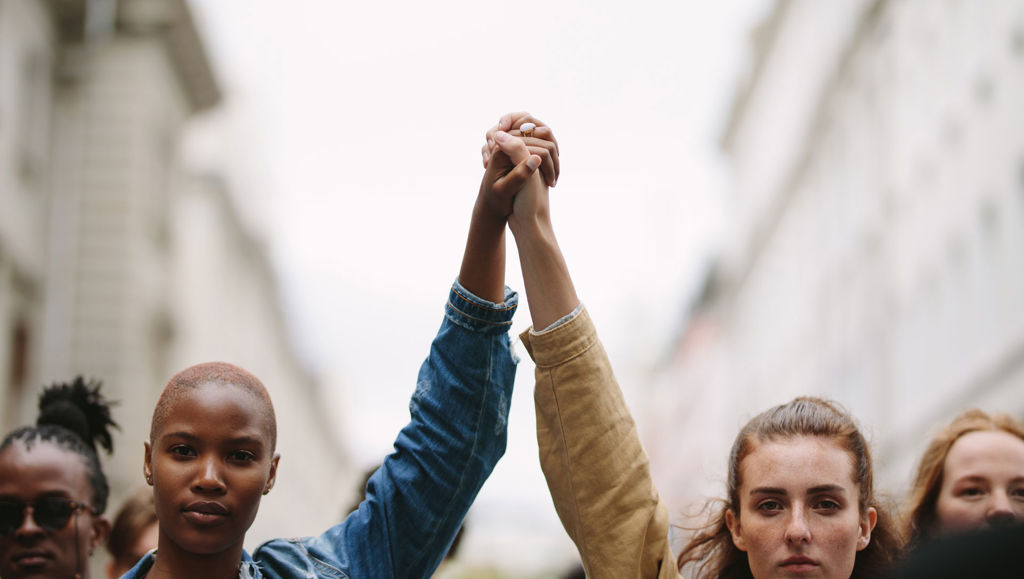 European Union Agency for Fundamental Rights
Question
How to give human rights centre stage in times of social distancing?
Answer
By creating a hybrid space creatively linking online and on-site audiences.
Our client, the EU's Agency for Fundamental Rights, had an ambitious plan for a high-level event shining a spotlight on the pressing human rights challenges that Europe is facing.
Their Fundamental Rights Forum on 11 and 12 October 2021 should bring together thinkers, makers, creators and doers to shape the human rights agenda.
At the height of the pandemic, this was no easy feat as it meant combining the logistics of a socially distanced physical event with an online platform delivering the feel of a real get-together.
Tipik rose to the challenge and teamed up with FRA to deliver a truly innovative hybrid format where online and on-site components were seamlessly connected.
A virtual hall
As a first step, we launched a website and a social media campaign to gather proposals for hosting sessions. The success exceeded all expectations as we received more quality proposals than we had timeslots available!
To turn the hybrid format from a constraint into an opportunity, we worked with our partners to deliver an eye-catching 3D virtual hall where online participants could navigate from one (virtual) venue to another and join sessions live.
Tipik's was the Agency's go-to partner in the run-up to the forum for a broad range of tasks including paid social media promotion, invitations and website updates, as well as audiovisual services and logistics during the event.
Message delivered
The forum was a resounding success with over 2 500 online participants and more than 300 expert speakers from diverse fields. High-level participants included European commissioners Helena Dalli, Věra Jourová, Ylva Johansson and Didier Reynders and UN High Commissioner for Human Rights Michelle Bachelet.
The valuable output generated during the forum is still available online and continues to deliver on the organisers' greatest ambition: to build a vision of hope.