Creating unmissable stands for international food and agriculture fairs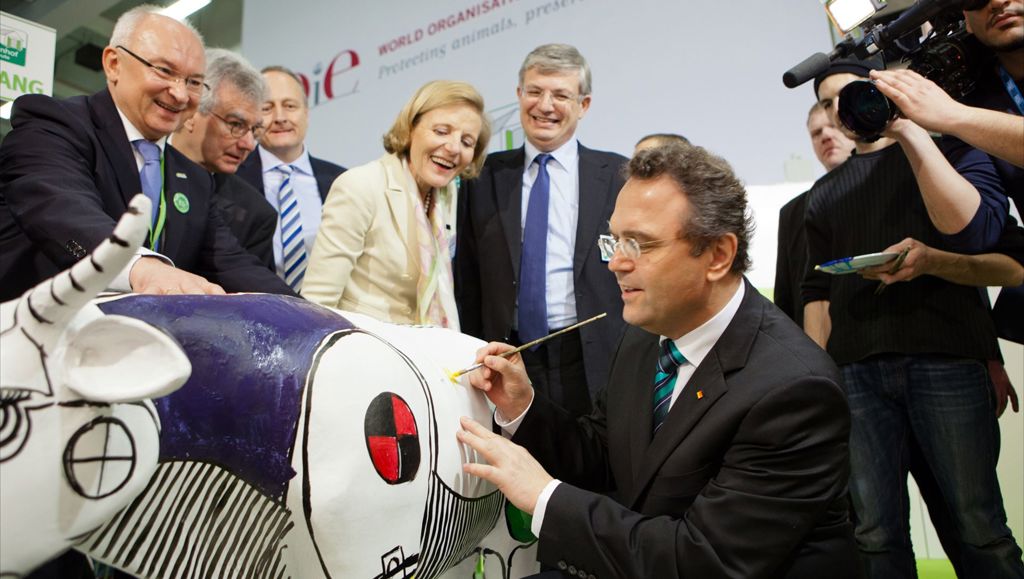 European Commission, Directorate-General for Health and Food Safety
Question
How do you get families interested in the EU's policy on food traceability?
Answer
Build an interactive, fun stand for two key international food fairs.
International Green Week in Berlin and Salon de l'Agriculture in Paris: two top European exhibitions for the food and farming industries. These fairs are also a family day out, attracting throngs of inquisitive citizens as well as stakeholders and high level politicians.
Visitors were drawn to Tipik's striking visuals and our range of activities for all interests – from the frivolous to the factual. A photo booth, painting studio, sensory cabin, food tasting counter, and info desk: there was something for everyone.
The Commission was keen to get over the work it is doing on food traceablilty so Tipik designed a conveyer belt loaded with foods to show the link between shop and farm visually.
As ever, the public see the duck gliding on the pond, not its feet paddling away beneath the surface. The very real technical challenges included the logistics of a 120 square metre, mobile, multi-stop stand (adaptable to each country) and the number of collaborators we brought on board to bring the whole thing to life.
Tipik's team was on-site for 26 days in total, welcoming around 60,000 visitors over both events, including Commissioners, MEPs, and the German minister for agriculture.