Rising to unprecedented needs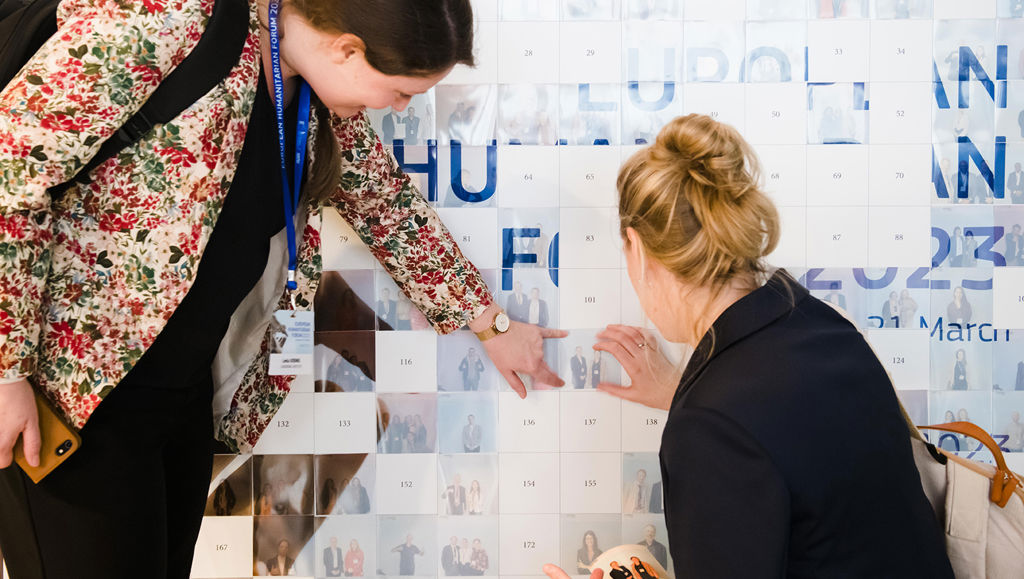 DG ECHO, European Commission
Question
Humanitarian needs are soaring. How can Europe make a bigger impact?
Answer
By bringing the whole humanitarian community together.
This is a critical moment for humanitarian action: the war in Ukraine and other major crises, including climate change, are driving needs to unprecedented levels. At the same time, the humanitarian space is shrinking globally. To help overcome these challenges, the European Commission's DG ECHO gathered all the actors of humanitarian aid – from governments to those delivering aid on the ground – for the European Humanitarian Forum 2023 (20-21 March 2023).
Together, participants from all over the world addressed tough questions and took concrete steps towards new solutions. On behalf of our client DG ECHO, Tipik's team was there at every step of the process to maximise the event's impact and ensure everything went smoothly.
A strong presence
The event was one of the biggest we have helped deliver so far: it brought together almost 3000 participants, with more than 1700 attending in person at the Egg in Brussels.
High-level participants on site included Ukrainian Deputy PM Olha Stefanishyna, EU High Representative Josep Borrell, and UN High Commissioner for Refugees Filippo Grandi, to name just a few. In total, more than 200 VIP guests, including ministerial delegations, joined the Brussels event.
Tipik deployed an 8-person team on site and an even larger team behind the scenes to deliver a safe and rewarding experience for all. In practice, this involved managing six sessions simultaneously, on- and offline: in parallel to the main event, DG ECHO facilitated a series of Humanitarian Talks led by partner organisations. 
Momentum for action
Our work spanned many different tasks and responsibilities before, during and after the event. Participant management started long before the event itself as we provided hands-on support with travel arrangements and registrations.
Ahead of the Forum, we helped generate momentum through a focused social media campaign, which included the creation of a video teaser inviting viewers to join.
The dynamic website, which displayed tweets in real time, served as a one-stop-shop for signing up to the event, following it live and discovering key outcomes.
The impact of all communications around the event was strengthened through a tailor-made visual identity.
During the event, remote audiences could interact with speakers using Slido. Our hand-picked moderators skilfully facilitated on- and offline interactions. Graphic facilitators added an additional creative twist by providing a visual backdrop. And our social media team was onsite to provide live onsite coverage over the days, picking out key speakers and highlighting main messages.
Participants were also invited to take and share their picture to contribute to a mosaic wall of portraits.
After the Forum, multimedia coverage and event proceedings were published online, helping to amplify the messages from the event.
Major milestones were reached during the European Humanitarian Forum. The announcement of planned humanitarian funding of €8.4 billion for 2023 means that together, the EU and its Member States are providing more humanitarian aid than ever before.
For the 339 million people worldwide in extreme need, that's a glimmer of hope.